Donations aren't always castoffs; they can be ways of sharing awesome things, too.
In reading an essay by Ralph Keyes, "Inscriber's Block", about authors' experiences signing their books, I was a bit surprised by his negative perspective on the idea of friends donating copies of books. He seemed to view these as pure castoff, unwanted items, whereas I view that sort of donation, particularly to libraries, as a lovely gesture. Yes, I am obviously a bit biased because of my own background as an academic librarian. When I was in the university setting and received such donations, I viewed them almost as sacred. The donor valued these items so much that she/he thought they would be valuable for our collection and for others to read. How lovely!
I want to share the wonderful things I encounter with others, whether it's via my own personal copy or other ways. I would consider donating beloved items that are no longer needed in one's personal collection (especially children's book that the children in the household are past age for reading) to not be too different. Even if the books go to a local thrift shop, they are not meeting some cruel end and wasting on a shelf. Especially if these books can go to a store for shoppers in need, such as Goodwill or a shelter, you are increasing the quality of reading material available. You may not directly be putting a good book into the hands of those in need, but you are indirectly doing so. Isn't that a lovely idea? If children in poverty are subjected to no or low-quality reading material, will they develop a love for reading? If they are given the books that you loved, perhaps they will be more likely to fall in love with the story and then the love of reading. Just a thought for consideration.
What We've Been Reading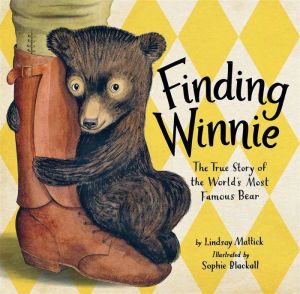 Finding Winnie by Lindsay Mattick – 5 stars
I personally enjoyed reading about the bear who inspired Winnie-the-Pooh. There were a couple jokes that the adults may get and can either be explained to the children or passed over. I like that additional depth as a parent reading to the children. My daughter has tolerated a few of the Winnie-the-Pooh stories but hasn't latched onto them yet as stories to enjoy really, so this stood separately in her experience from that series. I will be interested to see how she engages with them later, if she connects the history here with the stories there, but they are totally fine as entirely separate mental considerations. This was an enjoyable, endearing story on its own, and the illustrations reminded me of old stories and had a different way of drawing, depth, and visualizing the world.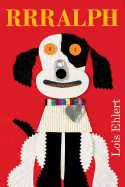 Rrralph by Lois Ehlert – 3 stars
The images were interesting, but it was the play on sound that may engage kids with this book. "Ruff" "bark" etc are the sounds that the dog makes and the child narrator interprets to mean something. The interpretations make sense in the context of the story, but my daughter and I were a little unimpressed. Other kids may find this book much more enjoyable though.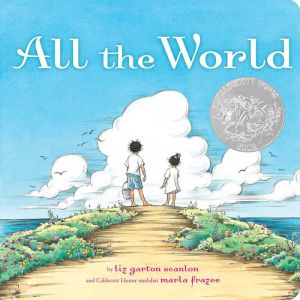 All the World by Liz Garton Scanlon – 4 stars
The book had solid rhymes and lovely pictures, the details of which could engage children not quite to the degree that Richard Scarry's books do but towards that end of the spectrum of pausing to consider the images. This allowed for a high-level look at the world and the ways to engage with it, and I appreciated that. My daughter didn't engage with this book enough that it's one I'll buy for her, but it was definitely worth checking out from the local library so that she could consider it at length.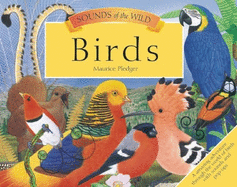 Sounds of the Wild: Birds by Maurice Pledger – 5 stars
It doesn't matter that my daughter didn't want to sit still for me to read every snippet included in this book for all of the birds in it. The book is a pop up that has sound for every page. She LOVED it. She'd ask about some of the birds on each page, so I'd tell her a bit. The next time we'd read it she'd focus on others. This wasn't a book to read so much as experience, and I was thrilled at how much she likes engaging with it. Because of this engagement reason, I recommend this book for a wide variety of ages, from preschoolers, elementary, and even up. There's a lot of information in this book, and honestly, no one, even adults, are past being thrilled with pop-ups. If you say you're too old for such things, bah humbug. Grow back down and get back on that swing set; you may be missing out on a lot of the awesome, simple joys that life has to offer, goofball.
Note: this books is part of a Sounds of the Wild series that also includes: Forest, Animals, Ocean, Safari, Bugs, Nighttime, Seashore, and Desert. I have not (yet) read these other books, but I would guess that they are just as worth reading, so especially if you see a copy in your local thrift store, yard sale, or library sale, it's probably worth getting.
I Took a Walk by Henry Cole – 4 stars
This book reminded me a lot of the Birds book by Maurice Pledger above. While this one wasn't a pop up, it did have flaps and folders for children to still physically engage with the book. There were things for the children to find on each page, so we played a bit of "I spy" with each page, and my daughter liked that. Other kids in the 2-5 year old range may like that aspect, too, if they've been showing interest in spotting colors, shapes, or objects. We've been walking the dogs and spotting rabbits recently, so this concept has been part of our routine before we read the book, increasing my daughter's willingness to engage with that. For other children, seeing the particular animals and learning about things they don't often see may be a better way to engage with the book. Or, what is different from one page to another and why (ex. these animals live closer to the water). There are a few ways that children can engage with this book, so if you're looking for a book without a plot, the structure of this book gives the adult a good bit of control as to how to best utilize it for the particular child.